NABL Laboratory Assessor's Training Course

Barrackpore, 17th-21st January , 2023
A Laboratory Assessor's Training Course was conducted by NABL (National Accreditation Board for Testing and Calibration Laboratories) at ICAR-CIFRI, Barrackpore from January 17-21, 2023. A total of 22 scientists from 12 ICAR institutes viz., ICAR-CIFRI, Barrackpore; ICAR-CIFA, Bhubaneswar; ICAR-DFMD, Bhubaneswar; ICAR-CRIJAF, Barrackpore; ICAR-NINFET, Kolkata; ICAR-RCER, Ranchi; ICAR-NRC Pig, Guwahati; ICAR-NEH, Barapani; ICAR-MGIFRI, Motihari; ICAR-IIWM, Bhubaneswar; ICAR-CIWA, Bhubaneswar; ICAR - NISA, Ranchi participated in the 5 days training programme. The training was inaugurated by Dr. B.K. Das, Director of ICAR-CIFRI.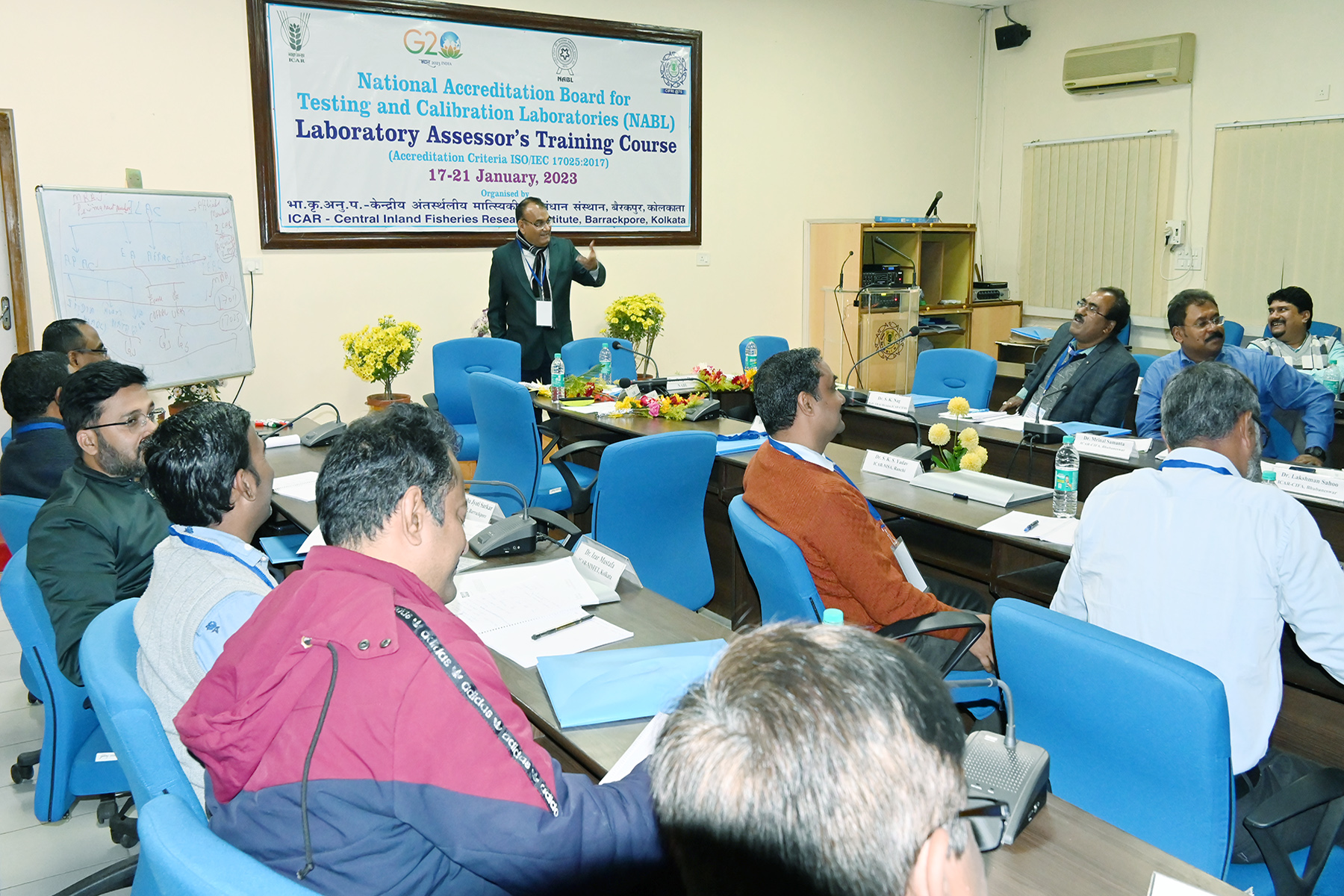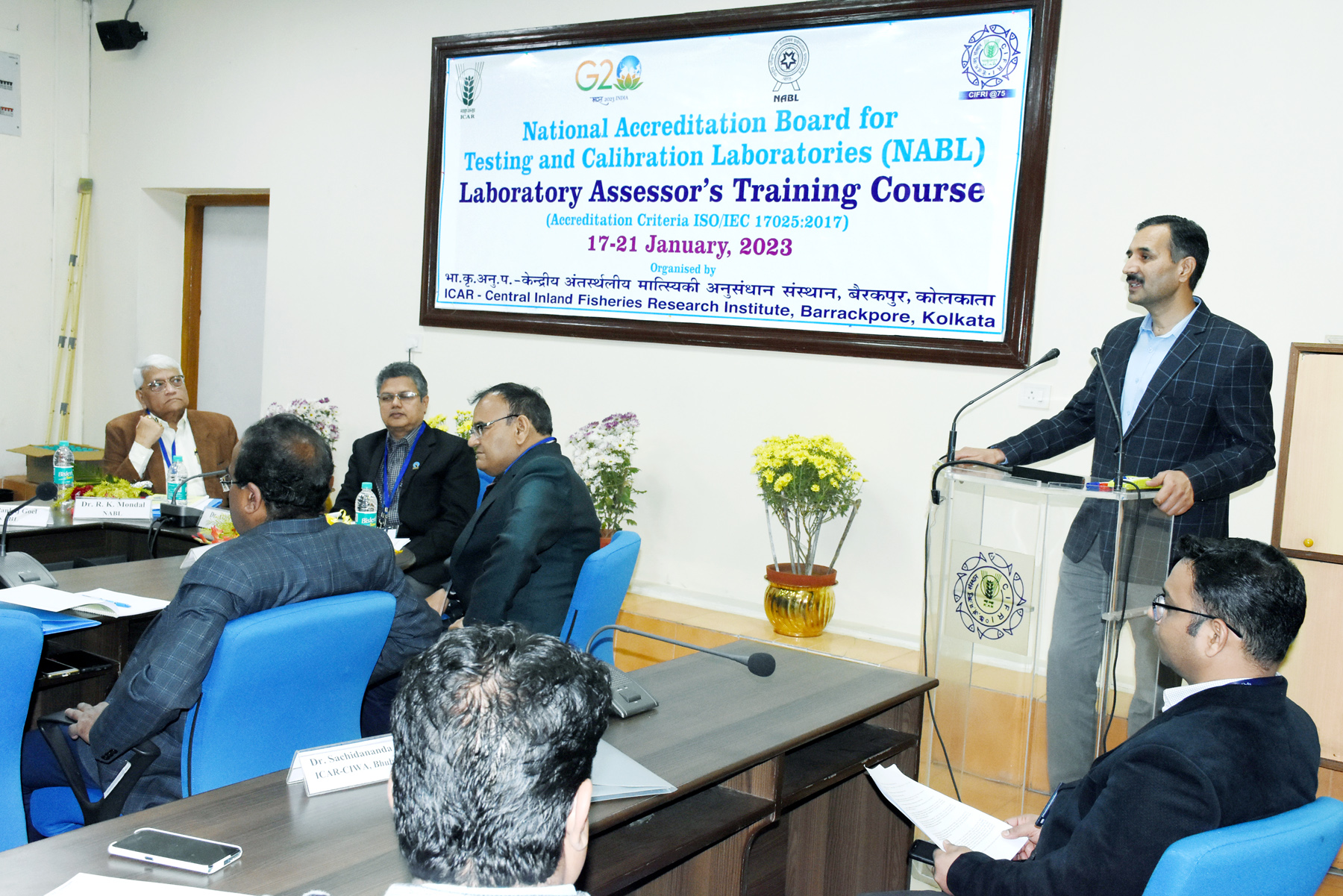 From NABL, Dr. Avijit Das, Sr. Director; Dr. Pankaj Goel, Dy. Director; Senior faculty Dr. R.K. Mandal and Mr. B. Singh were present as resource persons. Dr. S.K. Nag, Principal Scientist and Head-of-Division (I/C) as Nodal Officer and Dr. Vikram Singh, Senior Scientist, IP&TM unit and Training Coordinator from ICAR coordinated the programme.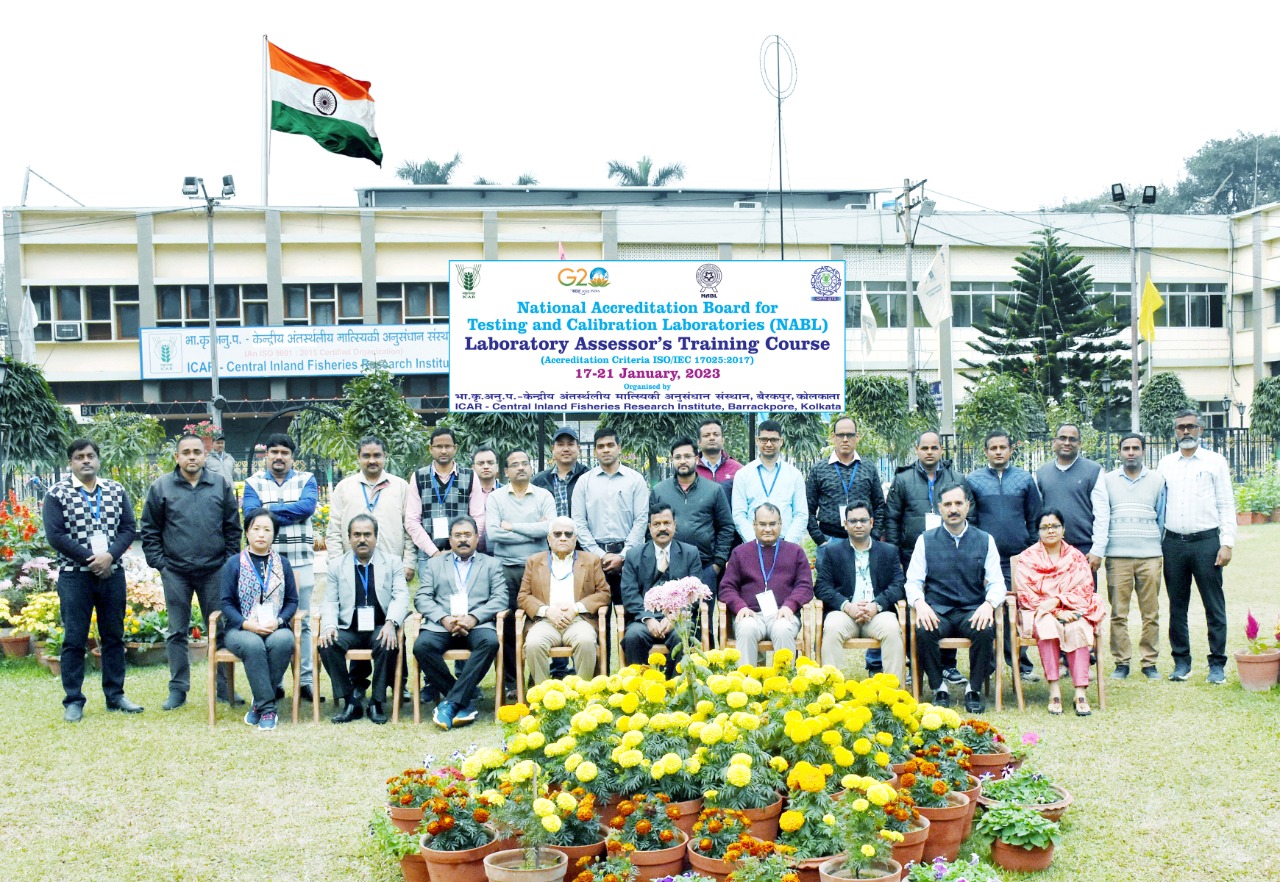 Workshop on "IPR issues in Fisheries Science" was organised on 18 January 2023 by ICAR-Central Inland Fisheries Research, Barrackpore, Kolkata with the objectives of sensitising scientists of this institution towards IP protection in the development and commercialisation of technologies. The workshop was chaired by the Director, ICAR-CIFRI.