Educating school students through interactions, an initiative under "Namami Gange" program

Barrackpore, 15th February, 2023
Any country's foundation is its educational system. Imagination and creativity are initially cultivated in students' minds. On February 9, 2023, as part of the "Namami Gange" initiative, ICAR-CIFRI conducted an interactive session for the Lakshmipur Prabartak Junior High School students in Fraserganj and the school teachers and staff of the New Integrated Govt. School in Kulpi. With the aid of a poster presentation, students were made aware of the value of fish and dolphins to the riverine ecology. They received information about river poisoning, trawling, overfishing, future consequences of use of small mesh size nets, and anthropogenic activities that currently pollute the Ganga, just like most of the students from the fishers' households..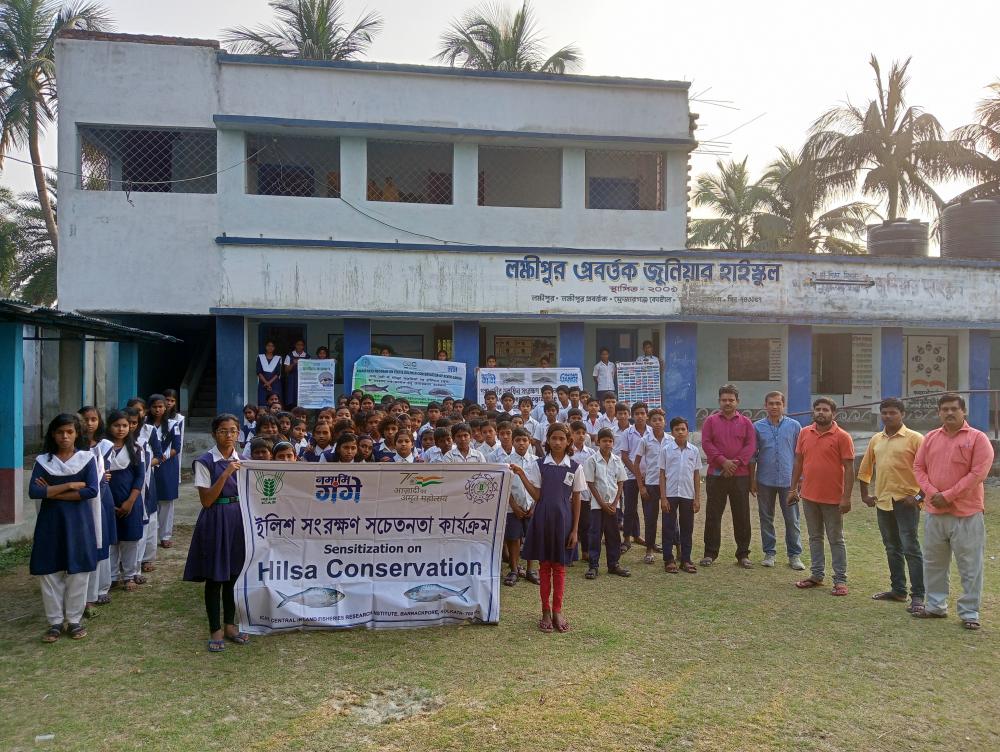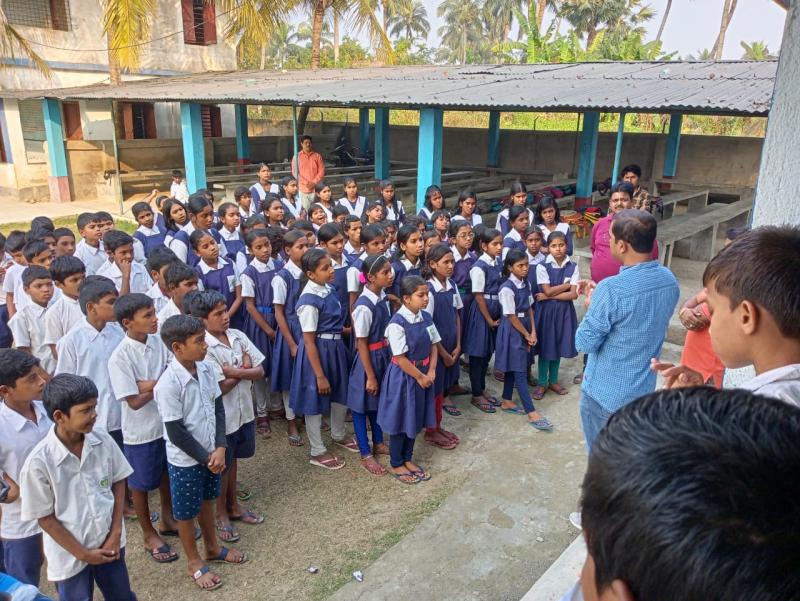 They were told that the number of fish species in the Ganga River has decreased from 240 to 190 because of those anthropogenic activities. They also encourage individuals to refrain from using small mesh size nets to catch and consume young hilsa, which ultimately harm the family of fishermen's ability to earn a living.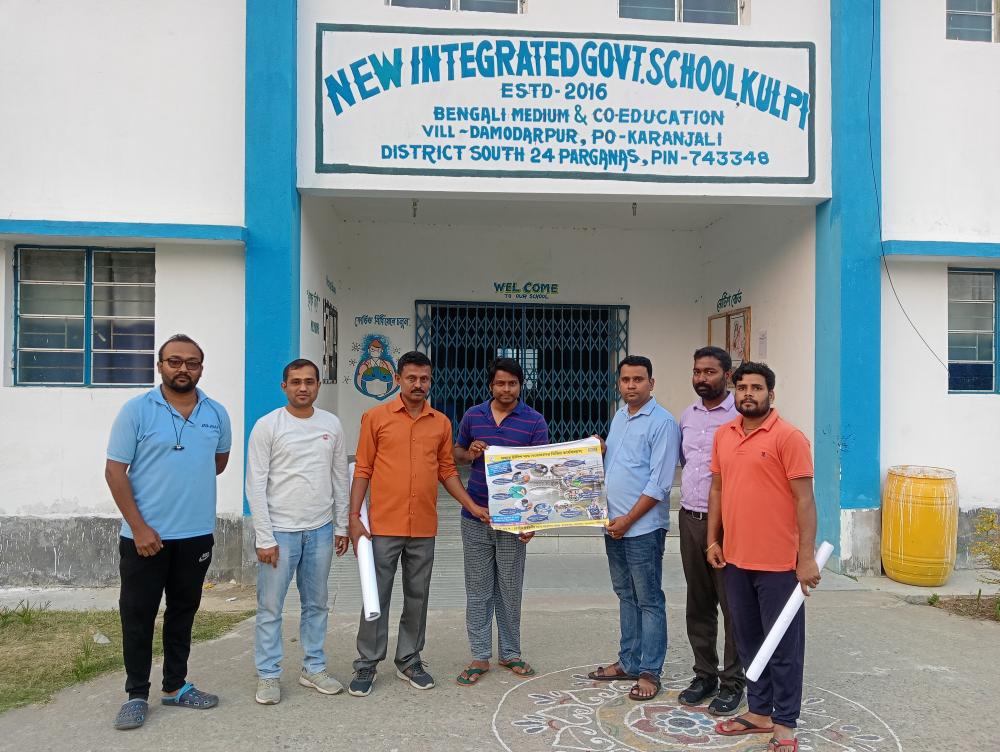 The children were also made aware of the Gangetic dolphin's crucial role in conserving and restoring the Gangetic ecosystem. Additionally, they said that Gangetic dolphins usually don't hurt locals and fishermen; rather, they make excellent friends with people. The students give us very encouraging feedback on protecting Mother Ganga and its riverine ecosystem moving ahead. This initiative to raise awareness was attended by around 85 students, teachers, and school staff. The teacher-in-charge Mr. Sankar Mandal of Lakshmipur Prabartak Junior High School, Fraserganj, as well as other teachers and staff from both schools provided enormous assistance and presence, which helped the interactive and awareness event succeed. Under the direction and close supervision of Dr. B. K. Das, Director, ICAR-CIFRI, Barrackpore, and members of the NMCG project team, Dr. Dibakar Bhakta, Scientist, coordinated the programme.