Women of Sundarbans trained on ornamental fish farming for livelihood enhancement

Barrackpore, 17th February, 2023
ICAR-Central Inland Fisheries Research Institute (ICAR-CIFRI) is tirelessly extending its support to the rural distressed fish farmers of Sundarbans by providing various technological inputs for rejuvenating their livelihood under the leadership of Dr. B. K. Das, Director, ICAR-CIFRI. Ornamental fish farming is an enterprise to boost rural women's household economies and will play a significant role in Indian export and domestic markets, as stressed by the Honorable Prime Minister of India and prioritised by PMSSY.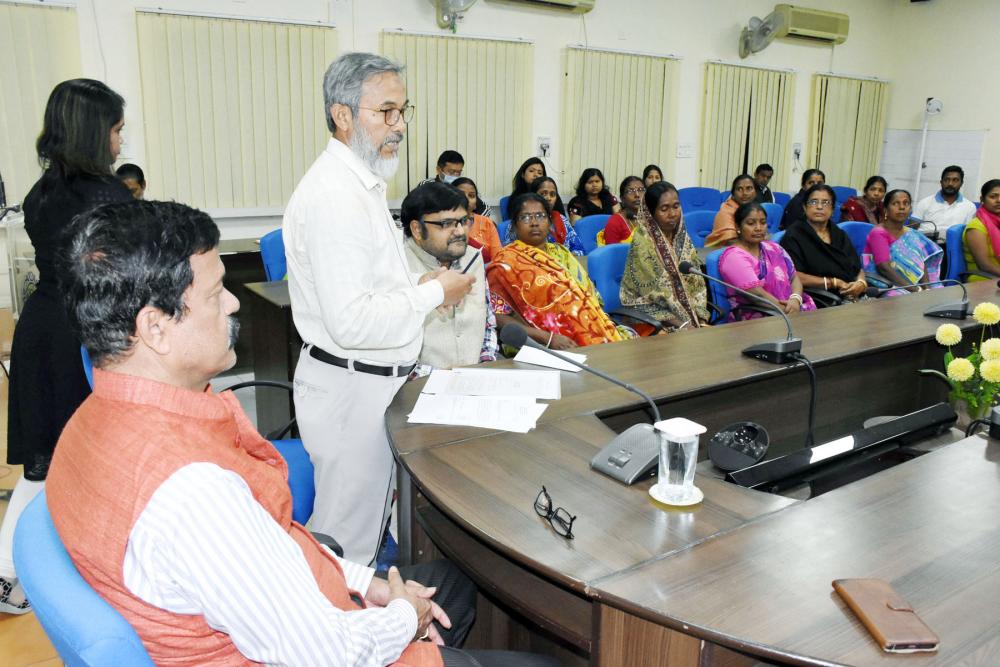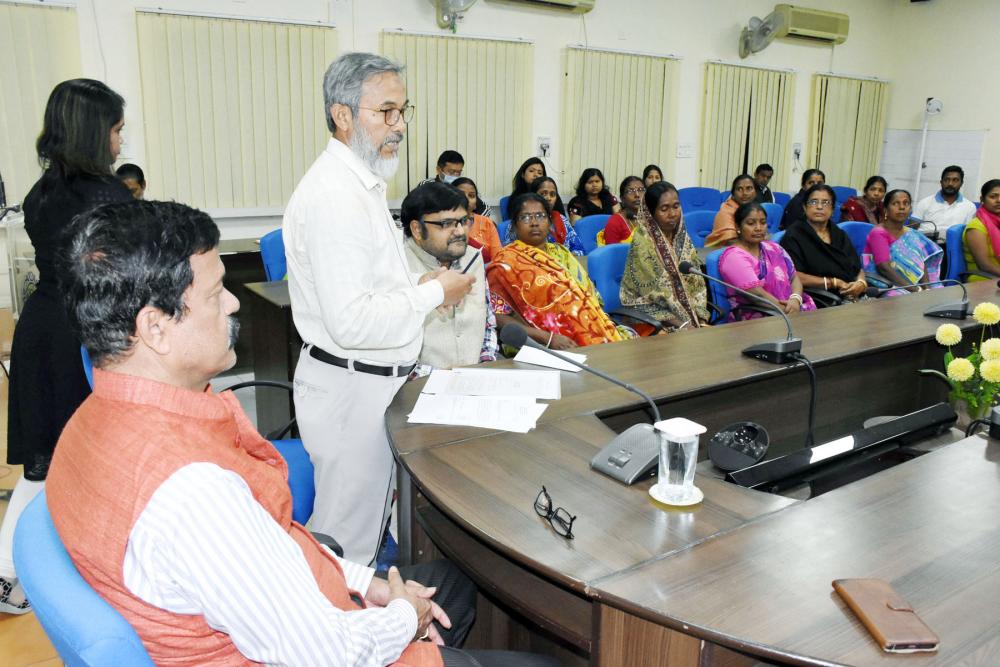 Ornamental fish farming training was organized at ICAR-CIFRI, Barrackpore for 19 rural women of Kultali, Sundarbans during 14 to 16 February, 2023 with a mission to develop the livelihood of the rural community through ornamental fish culture. Dr. B. K. Das, Director, ICAR-CIFRI, stated at the inauguration session that in order to develop ornamental fish farming industry for livelihood development, 100 units of the ornamental fish farming kit were distributed earlier among the beneficiaries of Kultali, Basanti, and Sundarbans on a mission mode approach on a cluster basis, in which rural women started the farming practice. Mass awareness programme and on-site demonstration has been conducted in Kultali to impart preliminary skills for ornamental fish culture technique. The training has been designed for hands-on training, class room teaching and exposure visit. Fabrication of an aquarium, natural and artificial feed preparation, feeding technique, breeding technique of livebearers and egg layers ornamental fish, maintenance and monitoring of aquarium such as water quality management, use of aerator and thermostats, selection of compatible aquarium fish species etc. were taught in the training.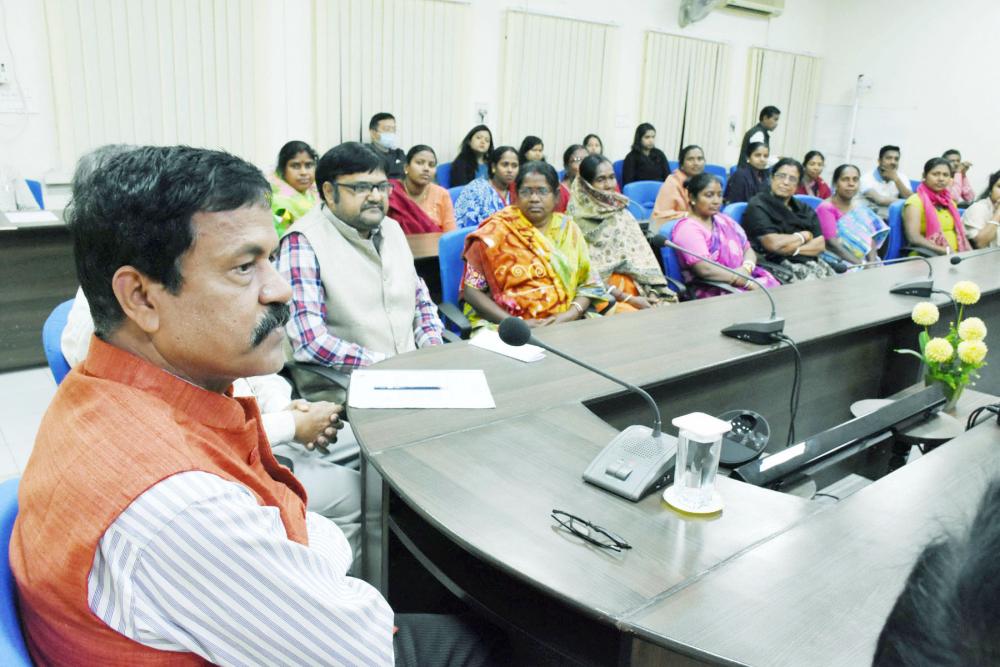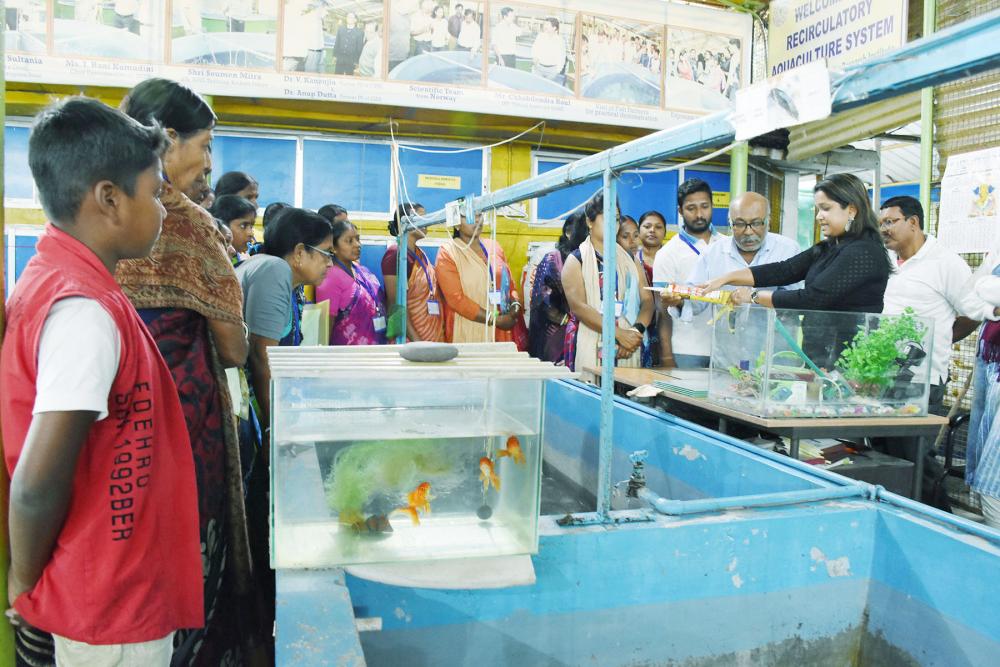 Additionally, exposure visit to an ornamental fish market and farming units was also arranged. At the valedictory session, manual on ornamental fish farming written in Bengali were distributed among the trainees. The training program has been coordinated by Dr. Lianthuamluaia, Mrs. P.R. Swain and Mr. Ganesh Chandra with the support of Mr. Sujit Chaudhury, Mrs. Sangeeta Chakraborty and Dr. Shreya Bhattacharya.