Skill up-scaling and knowledge sharing to fish farmers of Darbhanga district, Bihar through training

Barrackpore, 27th March, 2023
Being situated just to the east of the Baghmati River, a tributary of the Ganga River, the Darbhanga district of Bihar is very innovative in its use of inland open waters. Despite having an abundance of aquatic resources, this district lacks an adequate quantity of fish to meet demand. A 7-day training programme on "Inland Fisheries Management" has been organised at ICAR-CIFRI, Barrackpore from March 21–27, 2023, as part of a skill-development and capacity-building programme with the aim of doubling the income of fishers, in response to the needs of the time.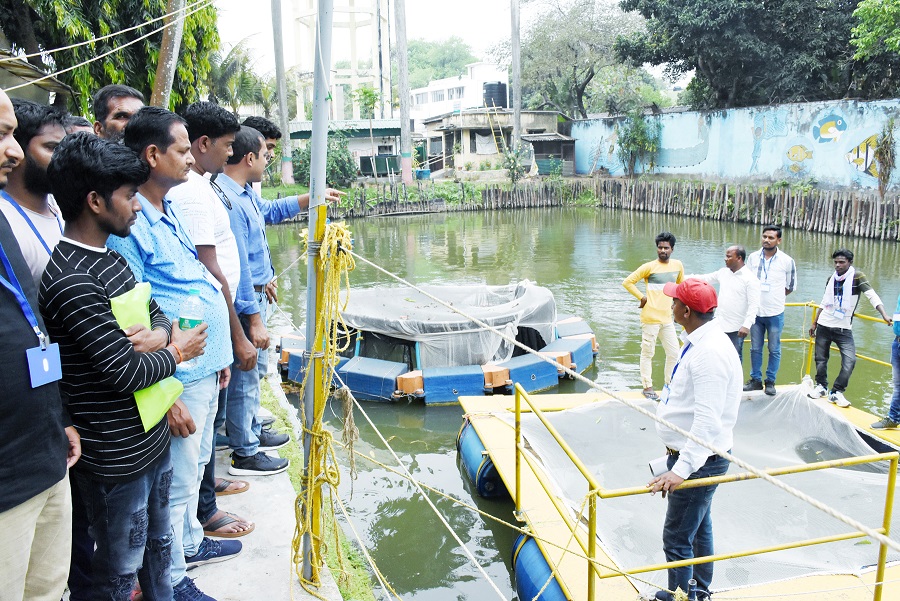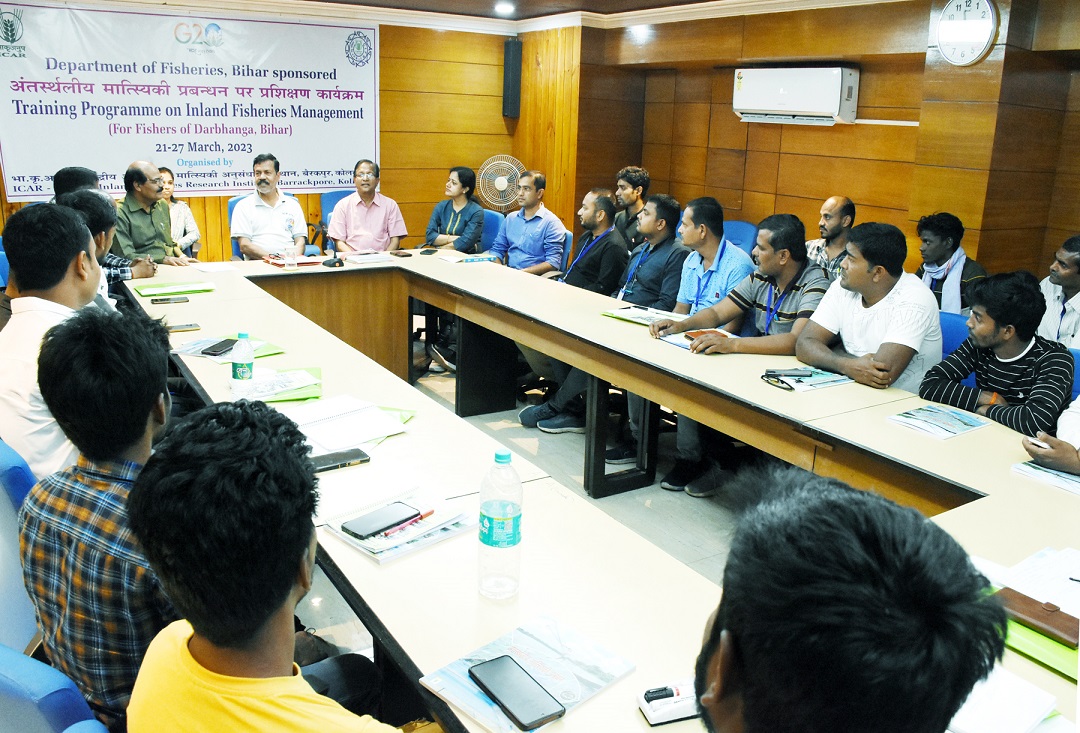 30 active fish farmers in all, together with a representative from the state fishery department, took part in this programme. Dr. B.K. Das, Director of the Institute, who inaugurated the programme, emphasized a priority on the need for fishers to acquire their skills in many aspects of inland fisheries management in order to secure a sustainable livelihood. Additionally, he urged the fishermen to explore their available resources for maximum outputs and productivity by knowing about as well as using technology. Dr. Das also briefed the trainees about the new entrepreneurship avenues available in inland fisheries of India. In this district, there is a lot of potential for inland fisheries growth to enhance livelihoods. The objective of this training programme was to bridge the knowledge, skill, and attitude gaps that existed among farmers and inland fisheries management. The coursework included lectures on topics like pond construction and management, soil and water chemistry, induced breeding, nursery and rearing pond management, composite fish farming, ornamental fishery, enclosure culture, fish feed management, disease management, economic evaluation, an overview of Pradhan Mantri Matsya Sampada Yojona, etc.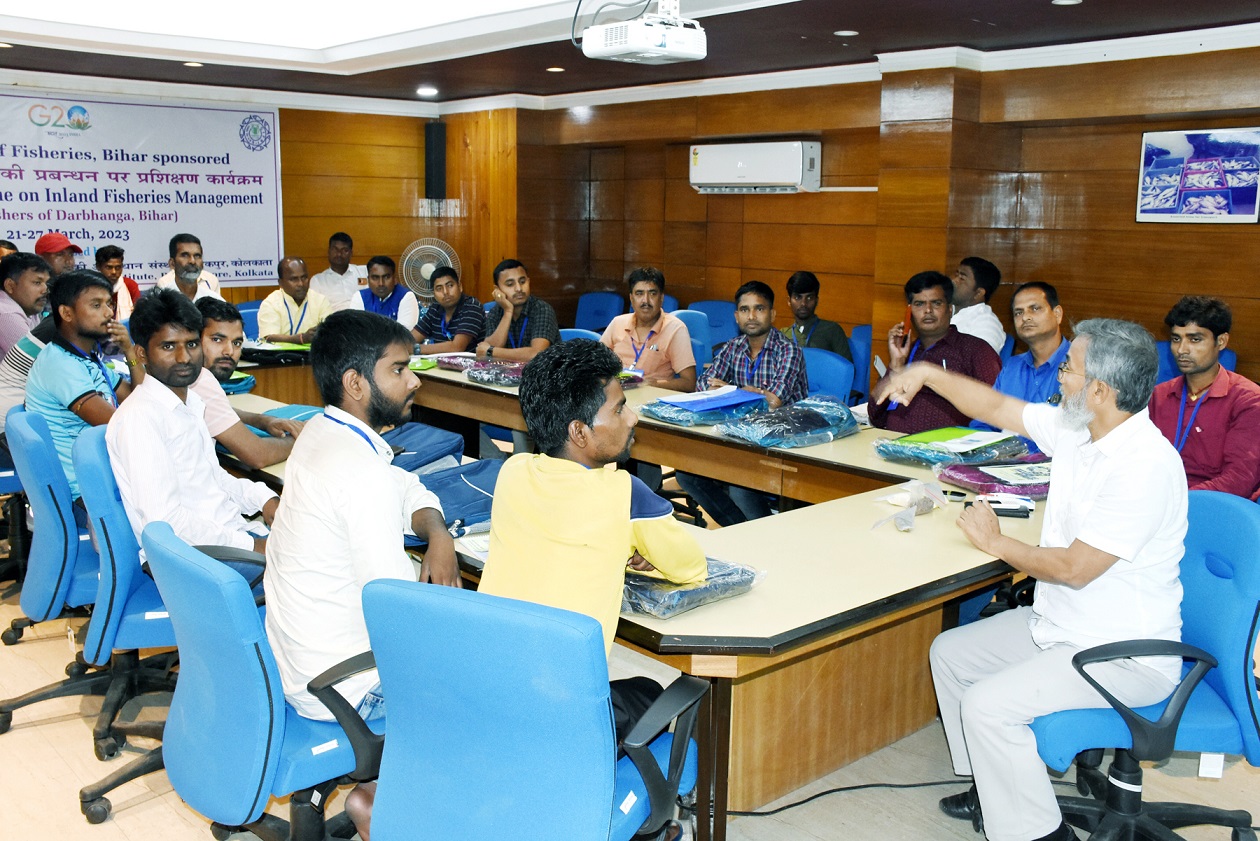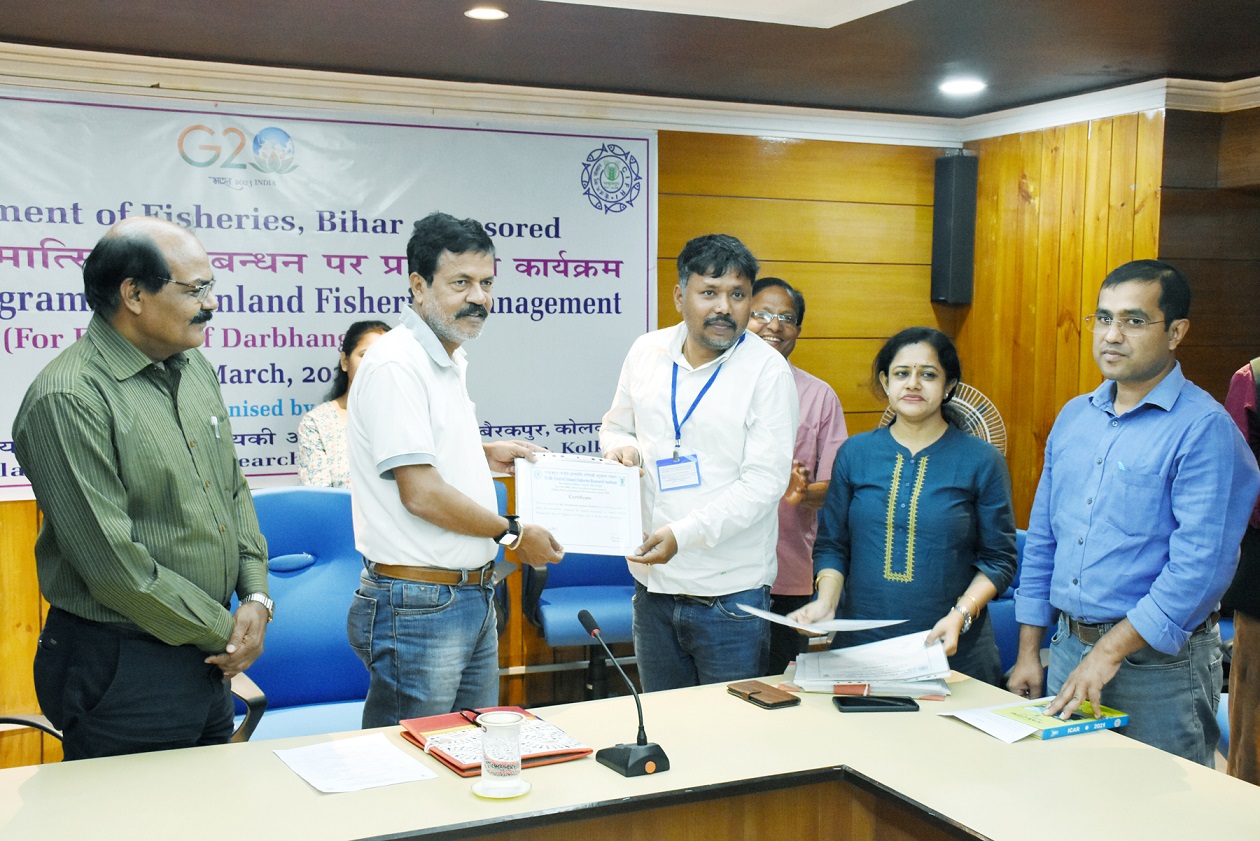 Field trips included visits at the East Kolkata Wetlands (EKW), Kalna Progressive Fish Farms, the ICAR-CIFA Kalyani Fish Farms, ornamental fish markets, etc. They were given access to the Institute's Recirculatory Aquaculture System (RAS), Bio-floc units, ornamental hatchery units, and feed mill in addition to receiving practical training on a variety of need-based topics, such as fundamental water quality parameters, the preparation of fish feed using locally accessible feed ingredients, the identification of fish pathogens and their respective remedial measures, etc.
The feedback session was marked by the trainees' affirmations of their overall satisfaction and the upscaling of their knowledge that would be used in their respective water resources. In his concluding remarks, Dr. B.K. Das, the director, urged the farmers to use the knowledge they had learned throughout this programme to integrate more production. Dr. Binoy Chakraborty, renowned fishery scientist from Bangladesh acted as a honoured guest in the valedictory program. The training programme was coordinated by Dr. A. K. Das, Dr. Aparna Roy, and Dr. Dibakar Bhakta, Ms. Tanushree Banerjee with assistance from Mr. Sujit Chowdhuri, Dr. Avishek Saha, and Mr. Manabendra Roy.