AWARENESS PROGRAMME ON HILSA AND DOLPHIN CONSERVATION AT GANGASAGAR

Barrackpore, 6th April, 2023
An awareness program was conducted at Gangasagaar on Gangetic Dolphin and Hilsa conservation today. A total of 71 (n=71) fisherman and local people participated in this sensitization programme. Under guidance of Dr. B. K. Das PI of NMCG the programme was organized successfully.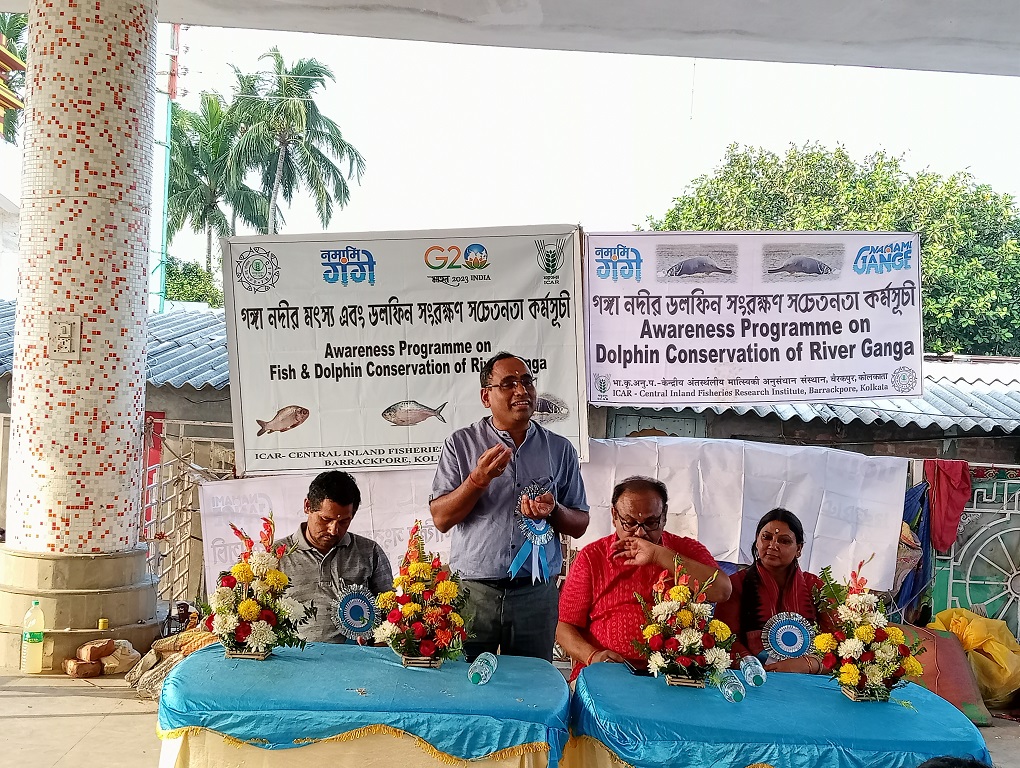 The awareness conclave was graced by Dr. A.K. Sahoo, Dr. D.K. Meena CO-PI of NMCG project and Dr. Sandeep Behera, senior consultant of NMCG also present in the programme to sensitize the people. Dr. D.K. Meena aware the fishers about Ganga pollution, advised them not to use mosquito net for fishing. Dr. A.K. Sahoo sensitize the fisherman about not to catch juvenile Hilsa and request them not to us small mesh size net.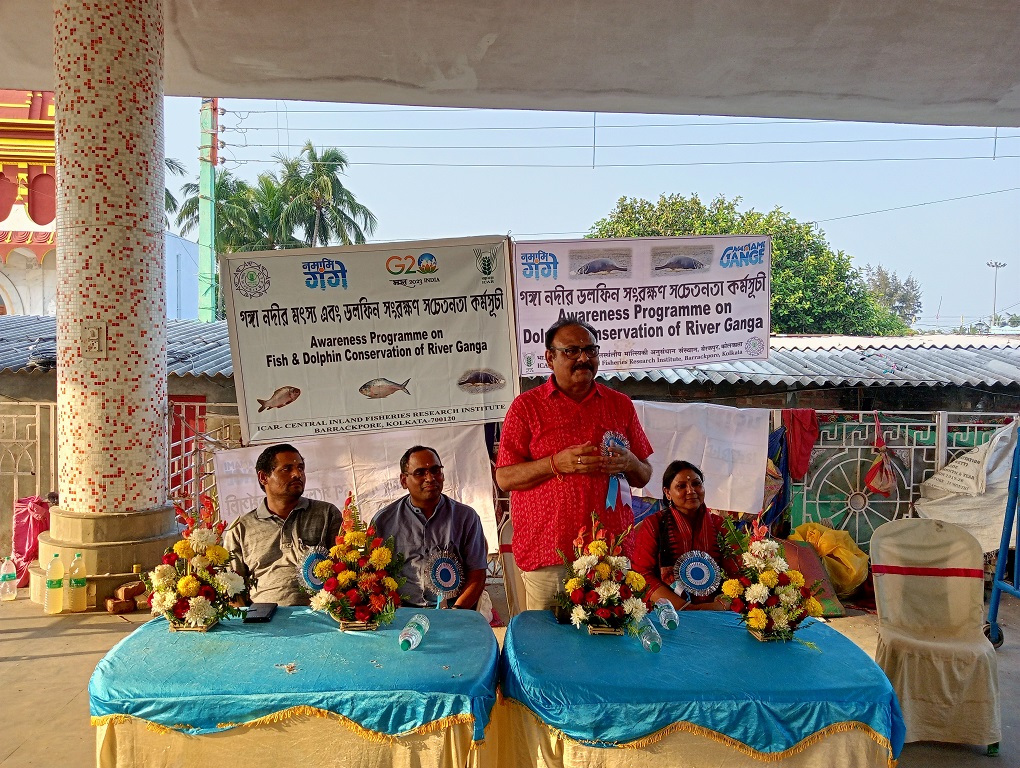 He also advised them to keep a ban period for Hilsa fishing during breeding time. He also encouraged them to revive the canals around the Gangasagaar where once upon a time Hilsa was found. Senior consultant Dr. Behera aware the locals about Dolphin conservation and mention its impact on reducing pollution in Mother Ganga. He also emphasized on Nirmal Ganga, Abiral Ganga, Artha Ganga, Gyan Ganga and Jana Ganga concept.