ICAR-CIFRI conducted awareness program on 'Disease surveillance and health management of fish' at Sindrani Wetland, West Bengal

Barrackpore, 13th April, 2023
The ICAR-CIFRI has organized one day awareness program on 'Disease surveillance and health management of fish' at Sindrani Wetland, West Bengal on 13th April 2023 under the supervision of Director, ICAR-CIFRI, Dr. B.K. Das. The Sindrani, a horse shoe shaped wetland, having an area of 46 ha is disconnected from River Ichhamati. The wetland is managed by Sindrani fishers cooperative society, having approx. 271 nos. of fishers.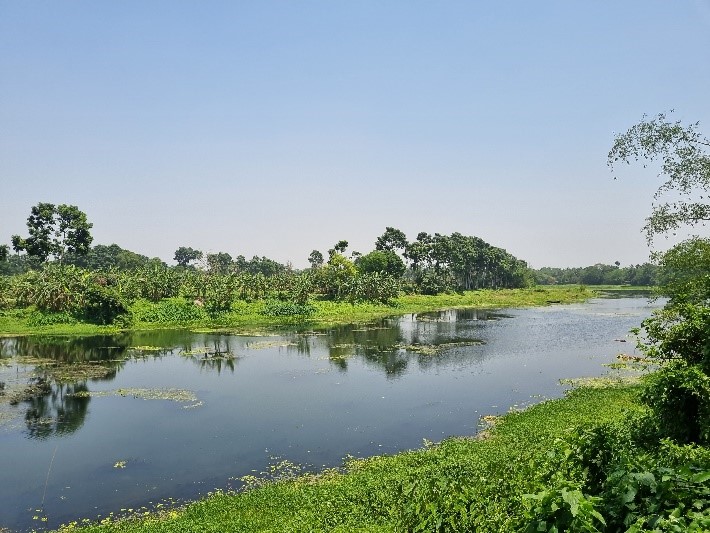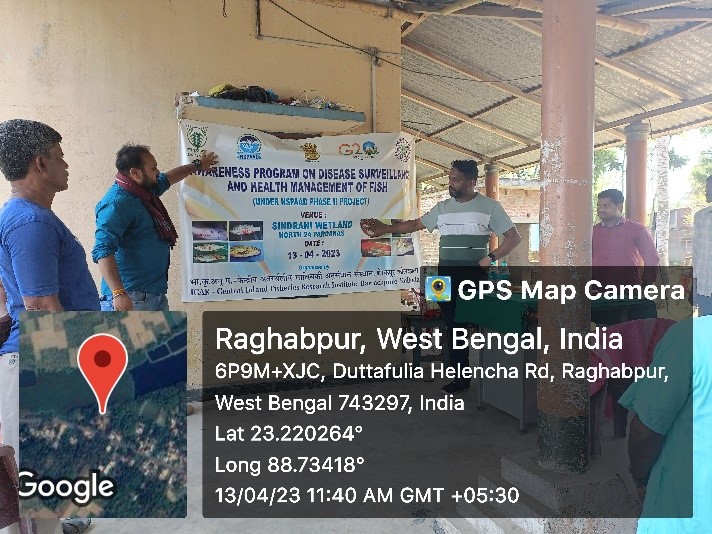 A total of 30 fishers including 28 men and 2 women participated in the program. During the program, the team shared and enlighten the gathering on several areas of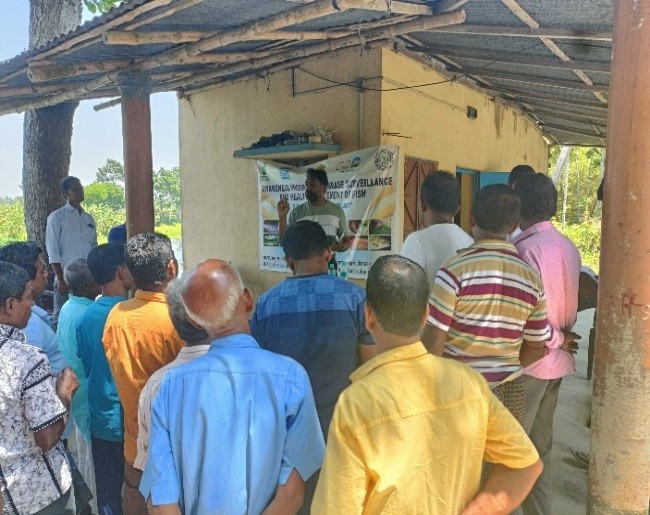 disease surveillance and health management of fish including aquatic environment vis-à-vis antimicrobial resistance issues, status of fish disease management in freshwater aquaculture in India, sustainable approaches for aquaculture development, etc. While addressing the gathering, the team motivated the fishers on the fish culture and informed about the beneficial impact of different fish culture methods e.g., pen culture for production enhancement from the wetland. The scientific team also interacted with fishers and discusses issues related with fish growth, disease and farm management.