DG, NMCG released fifty thousand juvenile fishes in the Ganga river at Kanpur

Prayagraj, Kanpur, 17th April, 2023
Fifty thousand juvenile IMC fishes were ranched by ICAR-Central Inland Fisheries Research Institute (CIFRI) in the Ganga river at Atal Ghat, Kanpur in the august presence of Sri G. Ashok Kumar, DG, NMCG. Advance size fingerlings of Catla, Rohu, and Mrigal fishes were released on the occasion of National River Ranching Programme 2023. The purpose of the programme was to conserver and restore the depleted fish diversity in the middle stretch of the Ganga river.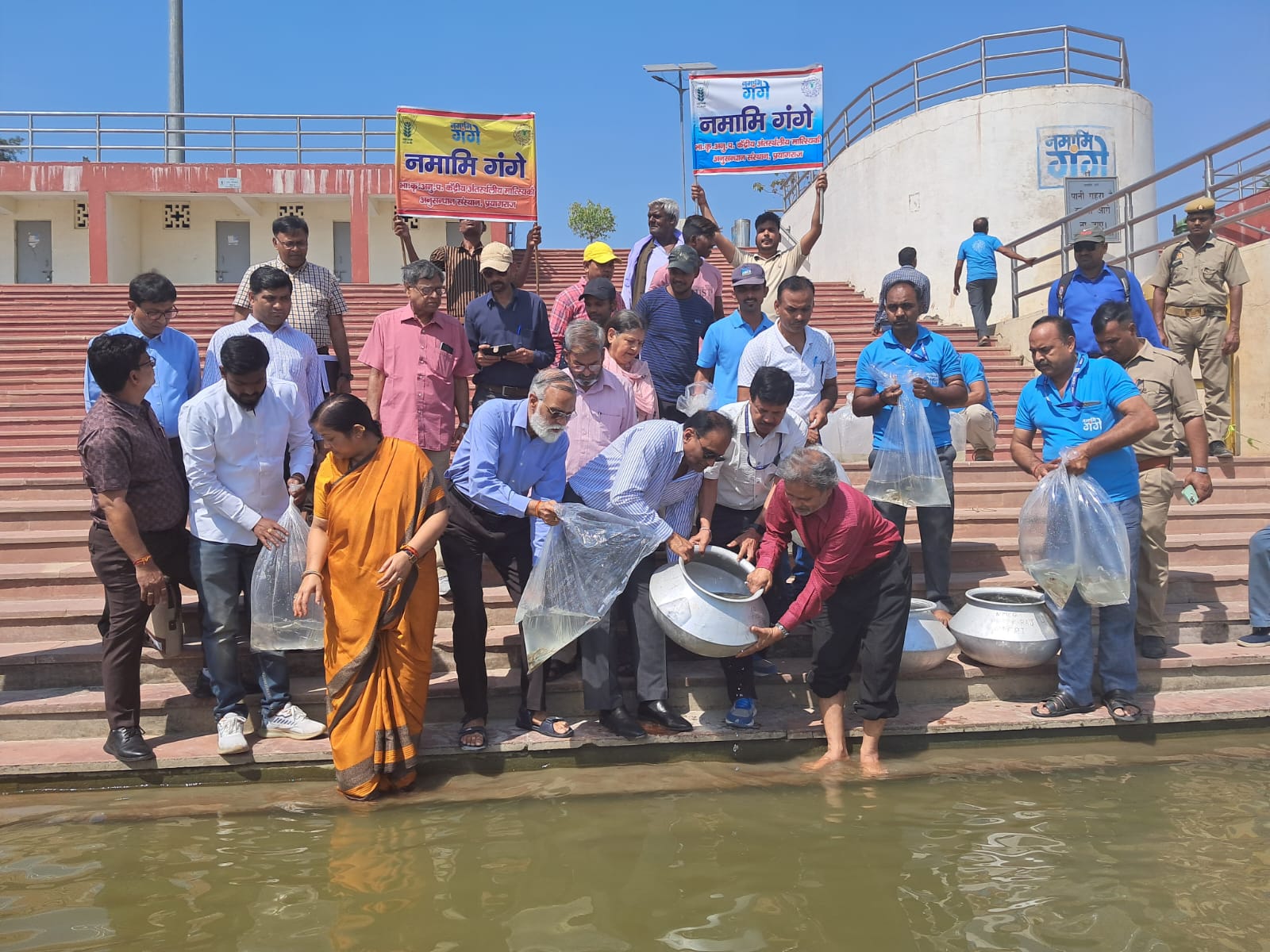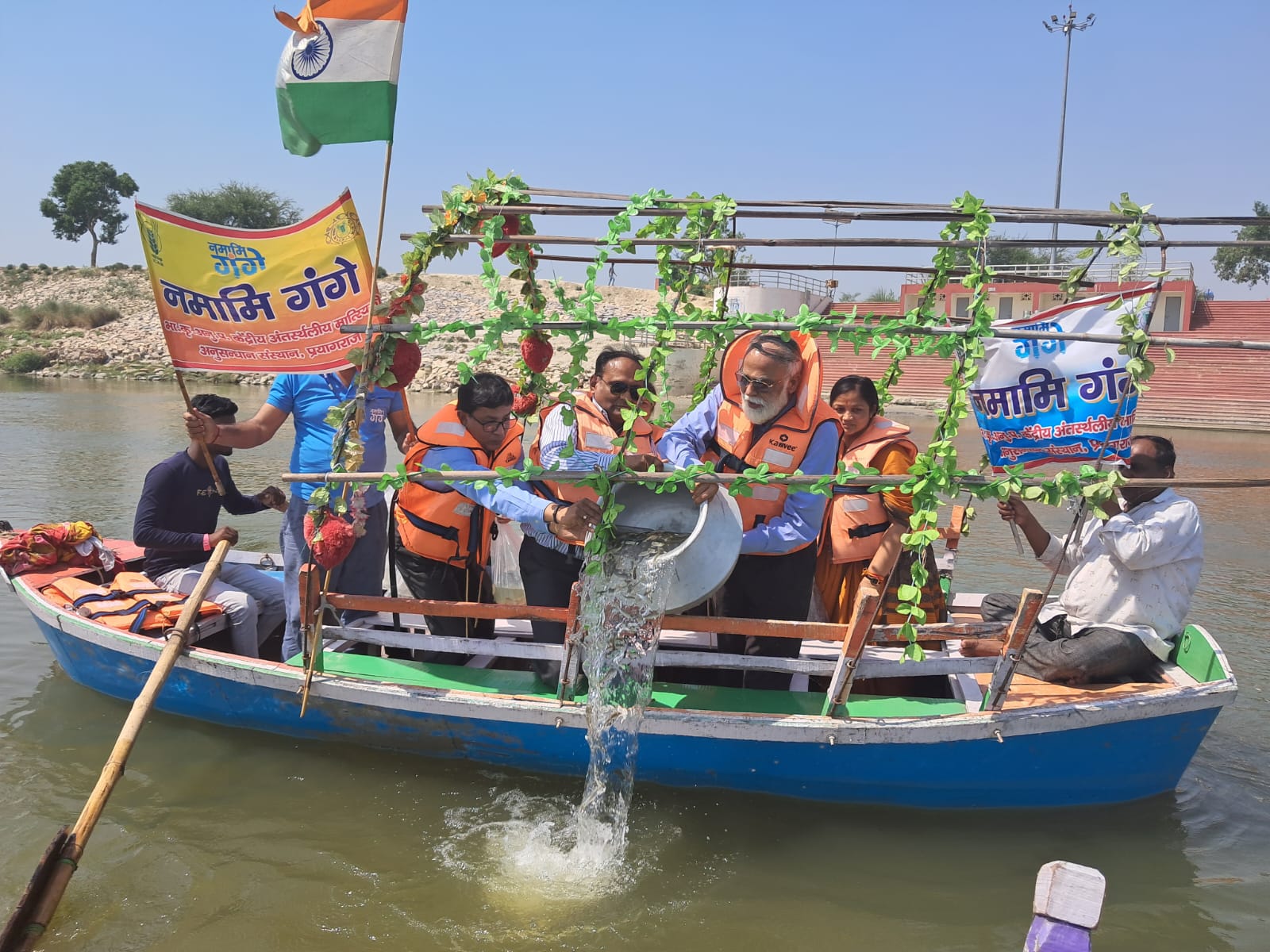 Under the National River Ranching programme 2.0 more than 22 lakh advance fish fingerlings are expected to be ranched into the Ganga river at different locations. Today's event was organized under aegis of National Mission for Clean Ganga (NMCG) project. Dr. Basanta Kumar Das, Director, ICAR-CIFRI explained the Namani Gange Project and work of the institute to restore and conserve the fish diversity. The chief guest of the occasion, Sri G. Ashok Kumar provided the information on the activities carried out by ministry to clean the national river Ganga and highlighted the importance of ranching carried out by CIFRI.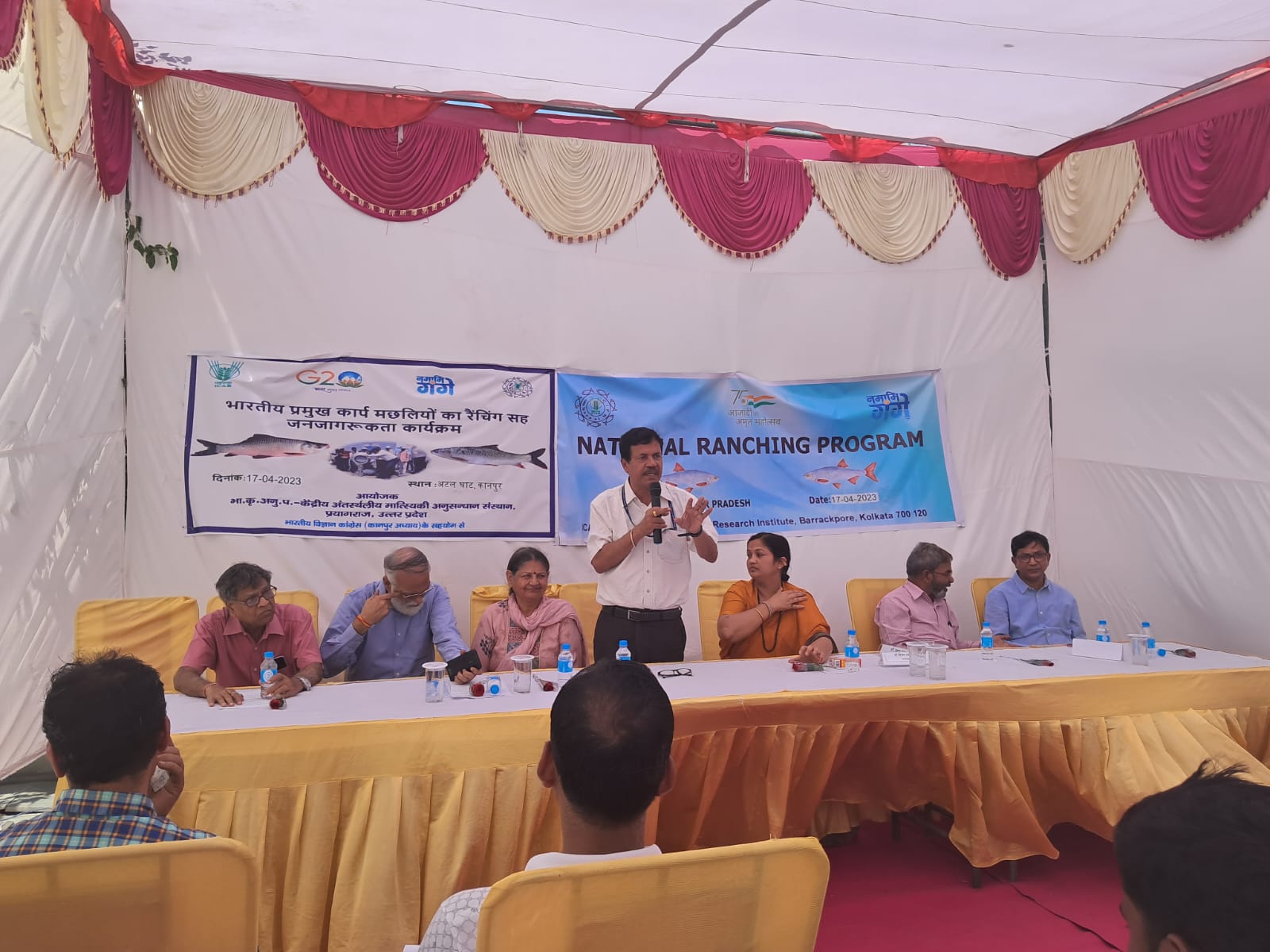 Guest of the occasion Dr (Mrs.) Vijay Lakshmi Saksena, President, ISCA while addressing the function explained the importance of the river Ganga and fishes of river for human. Gathered audience were also addressed by august guests Dr. U. K . Sarkar, Director, ICAR-NBFGR, Lucknow, Dr. G. P. Dixit, Director, ICAR-IIPR, Kanpur, Dr Nurul Haq, Deputy Director, Dept. Fisheries, U.P., Subedar Hirugade Vishwanath of Ganga Task Force. They explained the fishes of the river and ways to keep Ganga clean in detail and how to conserve it for future. Dr Dharm Nath Jha, Senior Scientist and In-charge of the ICAR-CIFRI centre, Prayagraj welcomed the guest at the beginning of the programme. The programme was attended by Ganga Task Force, Fishery Dept., Ganga Vichar Manch, the fishermen from nearby villages, fish traders, and local people living on the banks of Ganga. At the end of the program, Dr. Dr A. Alam, Sr. Scientist expressed formal vote of thanks. Dr V. R. Thakur Scientists, officers, research scholars, were involved in management and transportation of fish seeds.