ICAR-CIFRI inaugurated knowledge empowerment programme of farmers on fish culture in cages

Barrackpore, 7 th November, 2023
The ICAR-Central Inland Fisheries Research Institute (ICAR-CIFRI), Barrackpore, Kolkata, in collaboration with the Department of Fisheries, Government of West Bengal, today inaugurated a first-of-its-kind training programme on fish production enhancement through cage culture in inland open waters of West Bengal for the farmers of Bankura and Purulia districts. The programme is being held under the leadership of Dr. B.K. Das, Director, ICAR-CIFRI, and is aimed at imparting knowledge and skills to fish farmers and entrepreneurs on the latest technologies and practices in cage culture.
Cage culture is a sustainable and high-yielding aquaculture practice that can significantly boost fish production from inland open waters. It involves rearing fish in floating cages, which can be installed in reservoirs, lakes, and rivers. Cage culture offers several advantages over traditional aquaculture methods, including higher stocking densities, ease of feeding monitoring, management and harvest besides maintaining improved water quality, and reduced disease outbreaks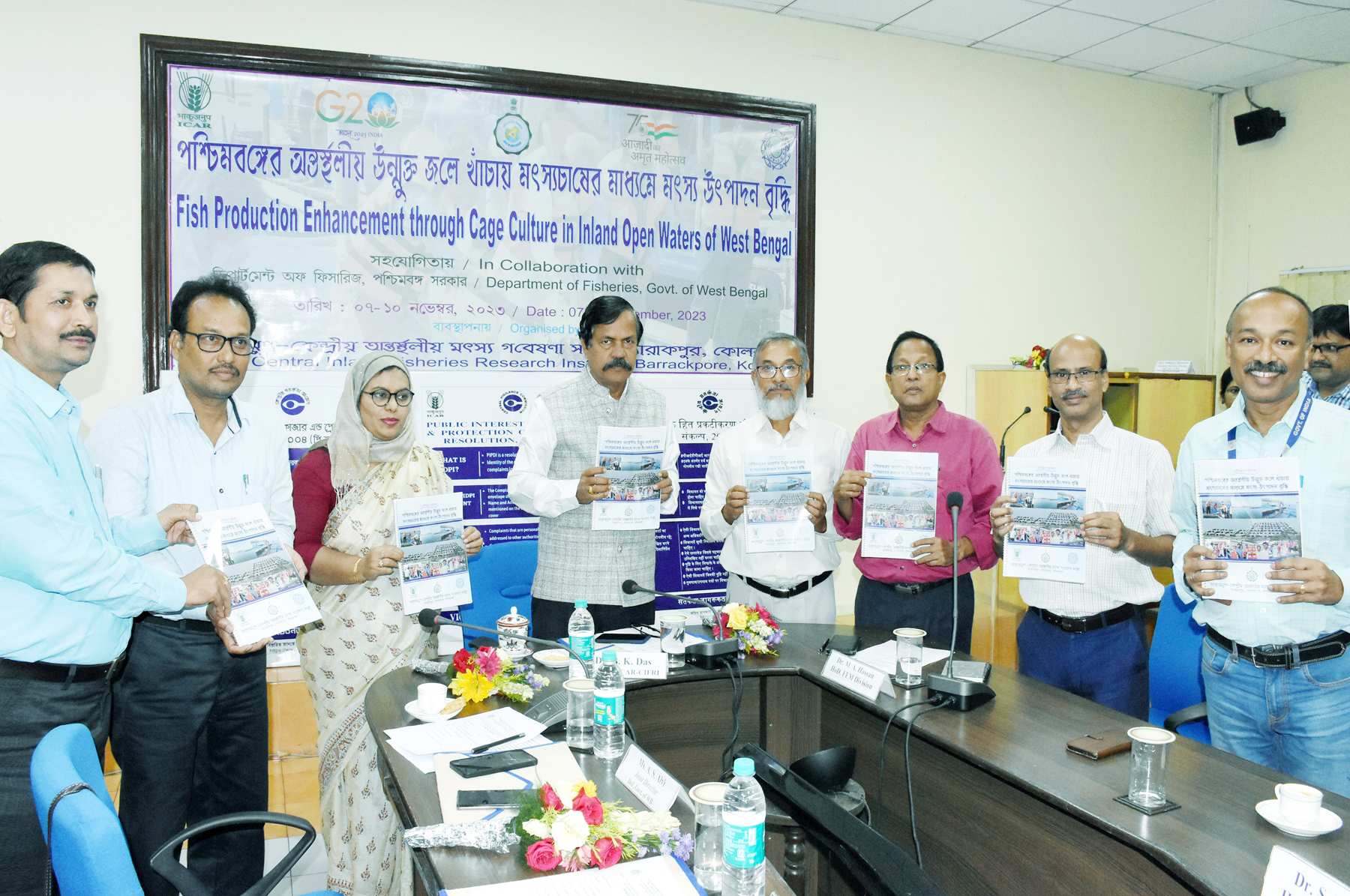 This hands-on training programme will cover a wide range of topics, including cage design and construction, site selection, stocking density, feed management, and disease control practical classes on feed preparation, disease diagnosis and treatment, and water quality parameter analyses. Participants will also have the opportunity to gain hands-on experience in cage culture through field demonstrations.
Speaking at the inaugural function, Dr. B.K. Das, Director, ICAR-CIFRI, said, "Cage culture has the potential to accelerate and revolutionize fish production in West Bengal from huge natural resources. This training programme will provide fish farmers and entrepreneurs with the necessary knowledge and skills to successfully adopt this technology and increase fish yields vis-vis their income."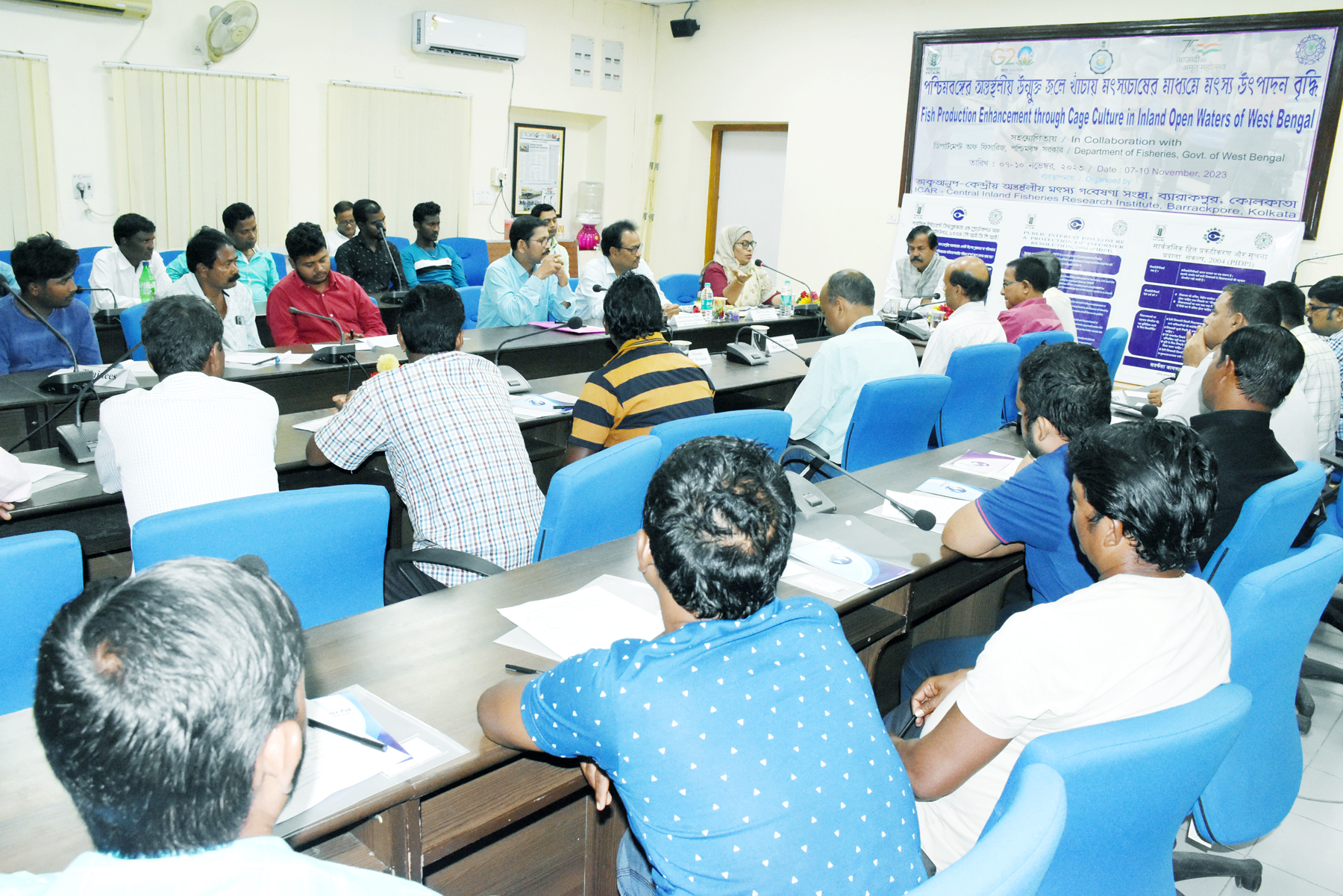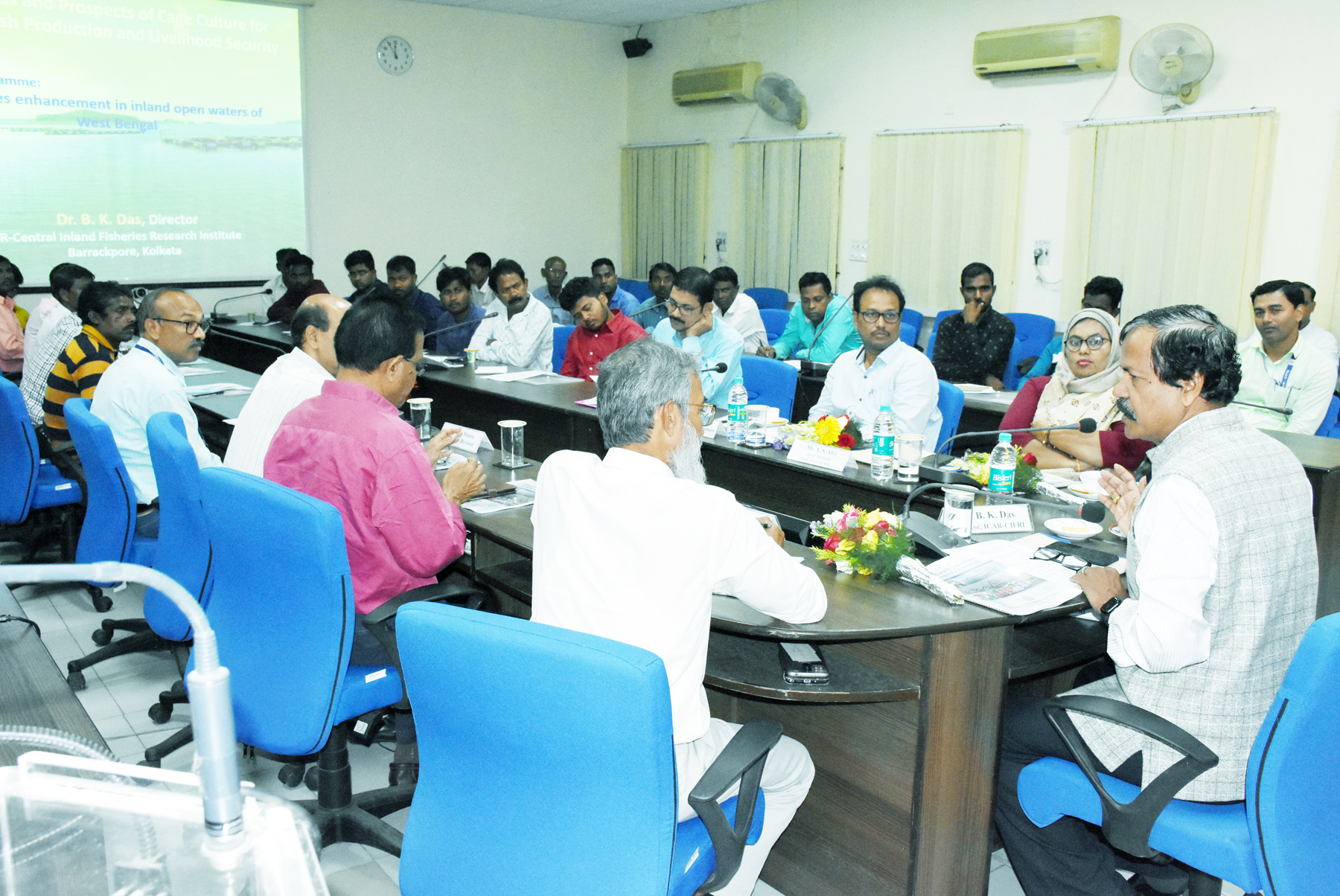 First time demonstration of Cage culture technology under the able leadership of ICAR-CIFRI, is in progress at Kansabati reservoir, Bankura enabling the State to join the elite club of cage culture State in the country.
The training programme is expected to benefit a large number of fish farmers and entrepreneurs in West Bengal, and will contribute to the overall growth of the aquaculture sector in the state.