ICAR-Central Inland Fisheries Research Institute, Barrackpore observed Vigilance Awareness Week during 30th October to 5th November 2023

Barrackpore,10 th November, 2023
The Institute observed "Vigilance Awareness Week" during 30th October to 5th November 2023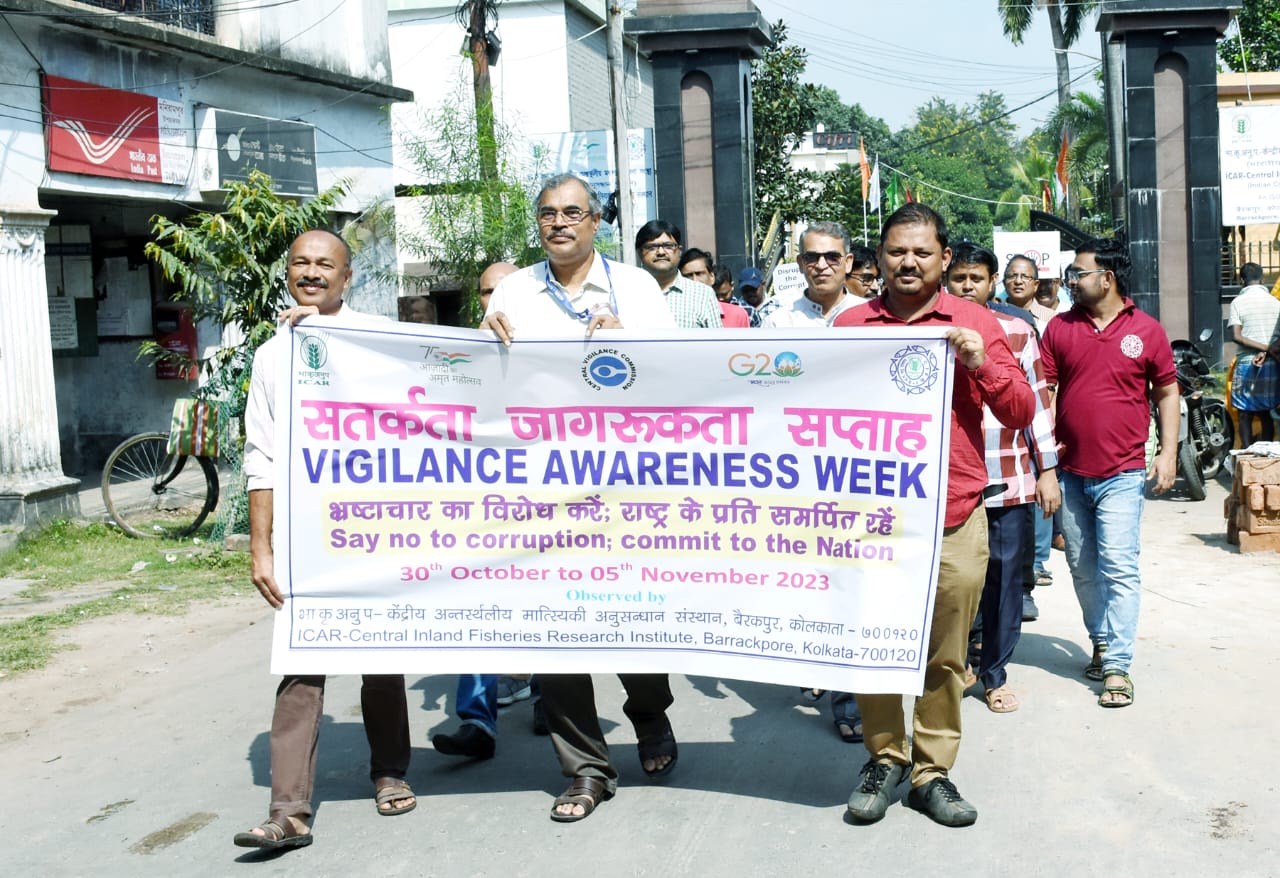 centering on the theme area "Say No to corruption, Commit to the nation". The week long observance was started with administration of pledge to the officials and staff on 30th October by the Director In-charge, ICAR-CIFRI. Several staff of the institute also took e-pledge. Large numbers of posters, banners and placards were displayed at the campus premises showing the ill effects of corruption at work place and society, and the commitment of ICAR-CIFRI towards zero tolerance on corruption. On 31st October, all the staff formed a human chain at Krishna garden, showing the solidarity and unity in fighting the corruption.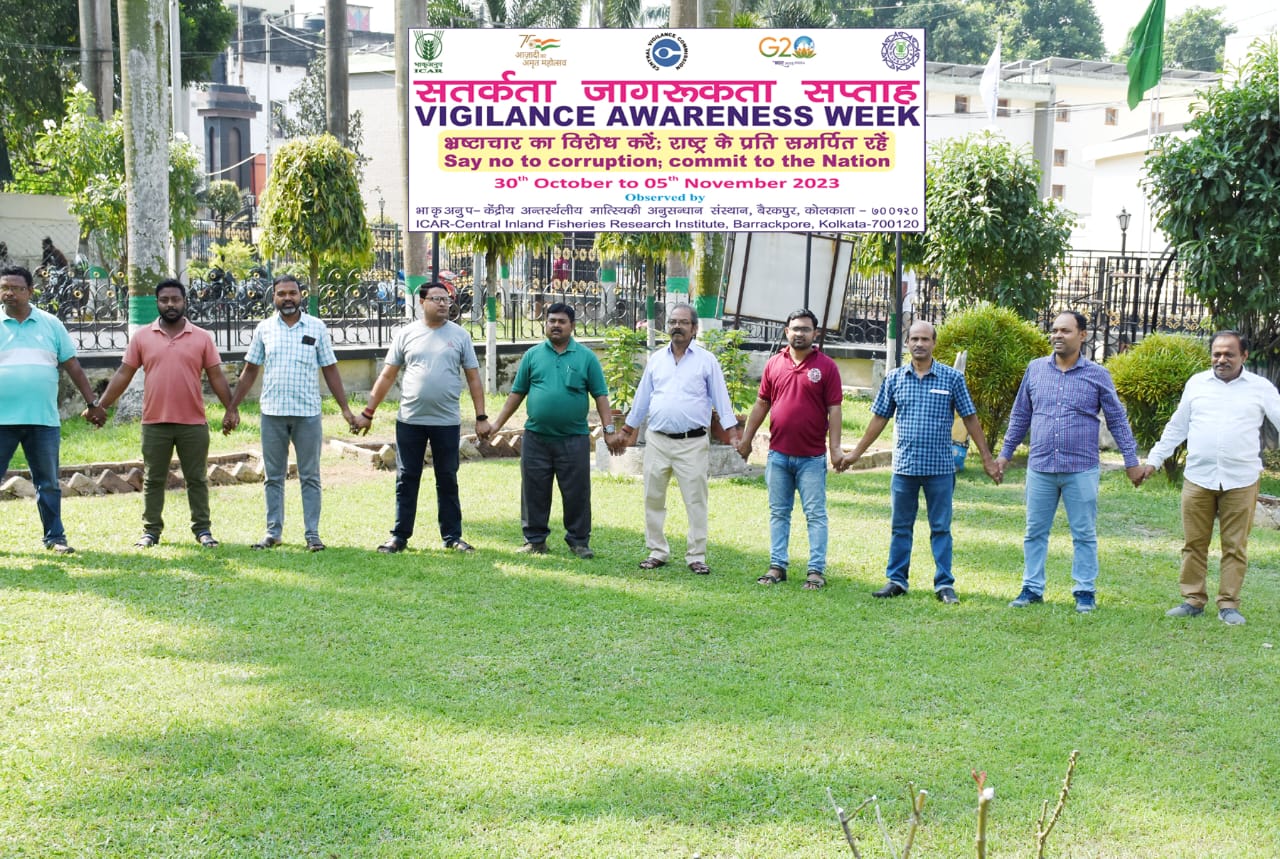 The human chain was followed by a walkathon up to local bus stop of Monirampur, in order to make aware and sensitize the general public about corruption and raising their voice against it. The walkathon arouse much interest of the locals and commuters. On 31st October, an in-house drawing competition was organized focusing on vigilance. On 1st November, an extempore competition was conducted for the research scholars and other contractual staff to imbibe about corruption occurring in the society and workplace. On 2nd November, a quiz programme was organized for the staff. An essay writing competition on various issues on vigilance, corruption and integrity was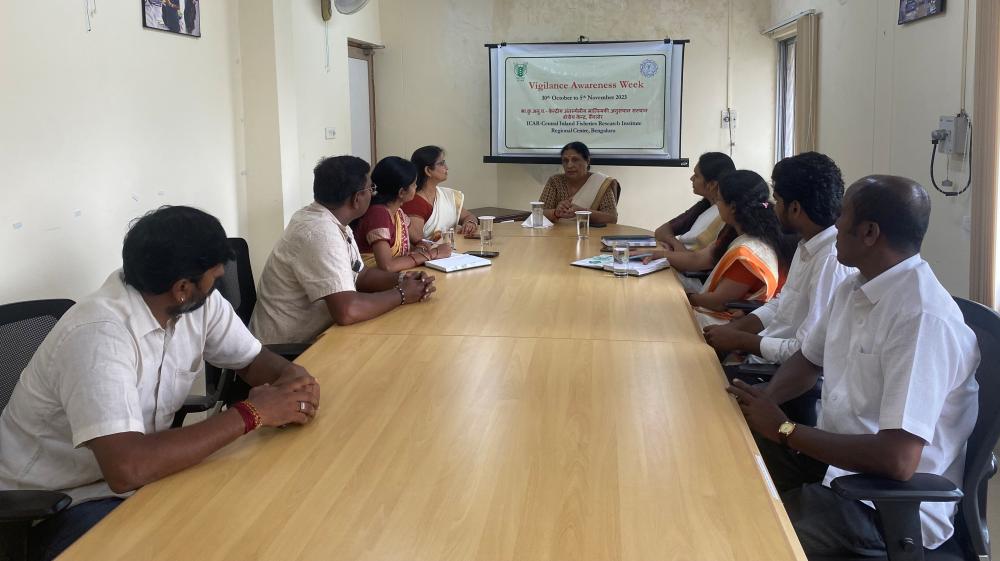 organized students for the local schools where 45 students of senior secondary classes of 4 schools participated. The week-long celebration was ended through a concluding ceremony on 06th November 2023 in which Shri Rajnish Meena, IRS, Deputy Commissioner, Directorate General of GST Intelligence (DGGI) Kolkata zonal unit was the Chief Guest. He delivered a thought provoking lecture for upholding the highest standards of ethical conduct, honesty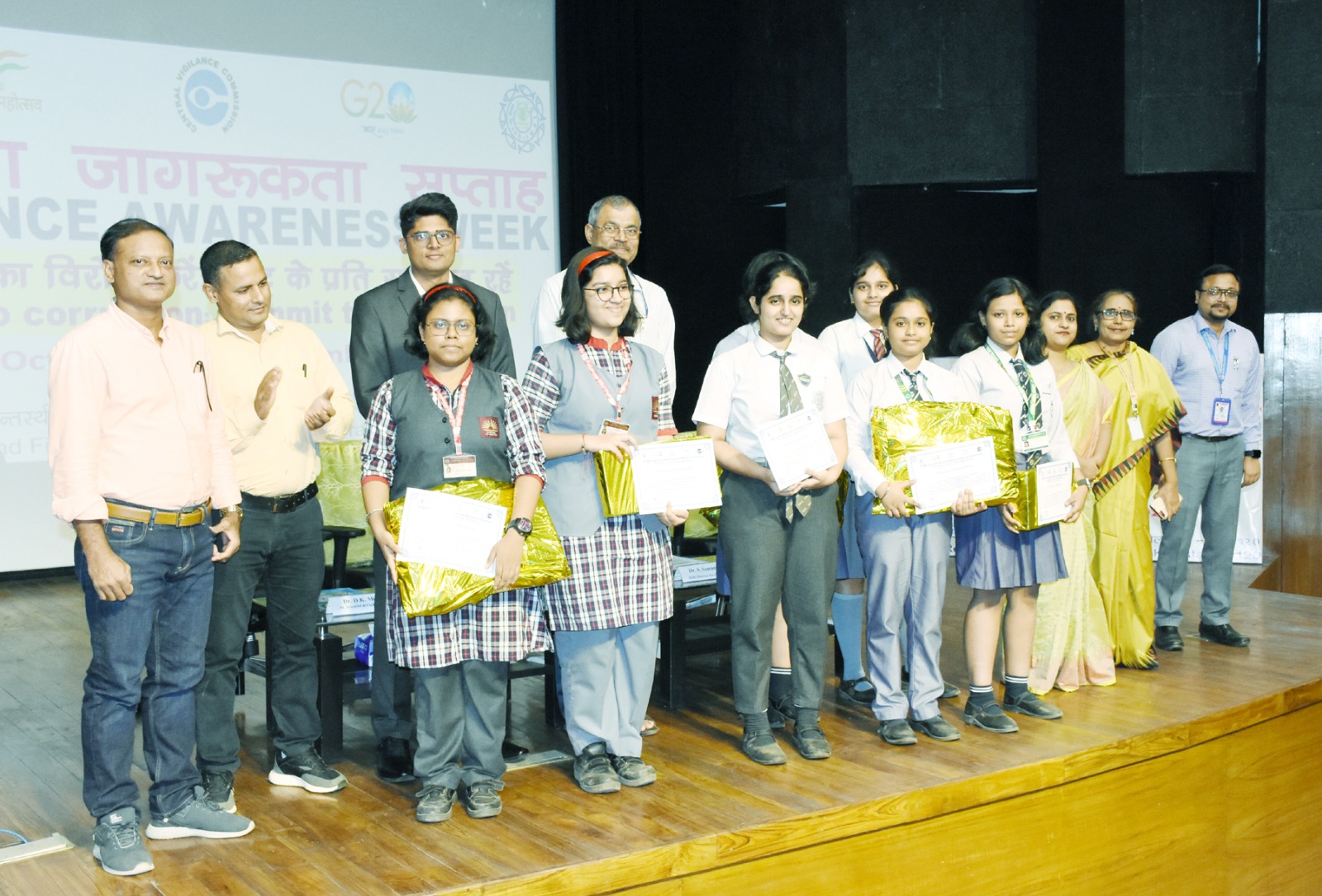 and integrity along with role of technology in combatting corruptions. Dr. S. Samanta, Director In-charge discussed the importance of transparency and preventive vigilance at workplace to build a corruption free organization. Dr. D. K. Meena, Vigilance Officer of the institute delivered the welcome address and informed the gathering regarding the activities carried out during the vigilance awareness week. The programme was concluded with the vote of thanks proposed by Dr. S.K. Nag, Pr. Scientist, FRAI division.